Custer's Last Bugler, An American journey
A look on John Martin (Giovanni Crisostomo Martini)'s life after Little Bighorn


TRACKING DOWN


CUSTER'S LAST BUGLER




The Cypress Hills National Cemetery in Brooklyn is the final resting place of several long-dead luminaries, among them a few Medal of Honor winners and a Fiji cannibal chief named Vendovi, who was said to have eaten up to a dozen American sailors before his capture.

But undoubtedly the cemetery's oddest historical attraction can be found off by himself, at grave No. 8865, in a section few people visit anymore, where squirrels leap from headstone to headstone.

Here lies John Martin, arguably the most fascinating subway employee who ever lived. Of course, there is nothing to that effect carved into his pale grave marker. In fact, until the early 1990's, no one visiting the grave would have known any more than these unremarkable facts: ''Italy. Sgt. 90 Coast Artillery. Dec. 24, 1922.''

But then a group of professional and amateur historians put up a granite headstone that provided a more pertinent detail about Mr. Martin's life: ''Carried Gen. Custer's last message, Battle of Little Big Horn, June 25,
1876.''

In other words, while dozens claimed to have been the last survivors of that lopsided fight, Mr. Martin, a bugler, was actually one of the lucky few. On that deadly day in Montana, as the bullets began to fly, he rode away with orders for the reinforcements that came too late. His route from the Seventh Cavalry to the New York City subway to the subject of this column came about in a way almost as circuitous as his life itself.

During an interview a few weeks ago, the jazz trumpeter Randy Sandke -- his ''Subway Ballet'' made its debut last month -- mentioned that he had read about a bugler for Custer who later ended up working in the subway.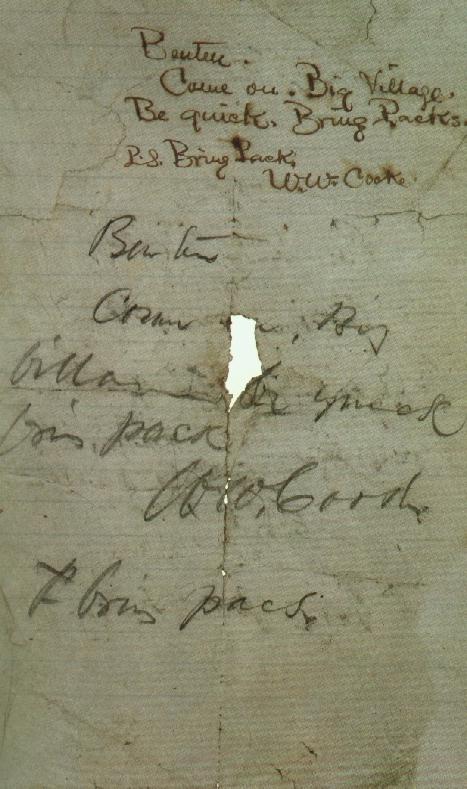 It sounded beautifully far-fetched, like all great historical fiction, a crazy New York twist on Thomas Berger's ''Little Big Man.'' But it being summer and practically the 127th anniversary of the battle, it seemed as good a time as any to unravel a historical thread. And so the search for John Martin, subway worker extraordinaire, began.

It led first to the Brooklyn Public Library and the archives of The Brooklyn Eagle, which picks up the story of Mr. Martin about 1908 and establishes that even before he ended up at Custer's side, he had already lived the equivalent of a couple of lives.

He had been born Giovanni Martini, possibly in Sala, Italy, and as a teenager had been a drummer boy for Garibaldi before deciding to decamp for America.


As it turned out, it was not the best time to come: he arrived in Brooklyn during a severe national recession and had little choice but to enlist, according to William F. Walbesser, a former New York State police officer and amateur historical sleuth who has blazed the Martin trail.

At some point he appears to have rejoined the Seventh Cavalry and, as if he had not tempted fate enough, served in Cuba during the Spanish-American War. Then later, some say because he missed hearing the Italian spoken back in Brooklyn, he apparently left his wife and three small children at Fort McHenry in Baltimore and rented a furnished room at 168 Prospect Street, in the neighborhood now known as Dumbo.

By 1908, according to The Eagle, the police had managed to track him down at Mrs. Martin's behest. ''Martin said that he had no feeling against his wife,'' a reporter wrote, ''and he seemed to be really pleased to hear that
she was alive and well.'' But he said that she had run him off and he told the reporter that marital relations were beyond repair.

''He was not going back to her, he said, and that was the end of it,'' the reporter added.

It was at some point in this phase of Mr. Martin's life that he bridged two remarkable historical eras, taking a job with the then brand-new New York City subway and exchanging his cavalry uniform for that of ticket-chopper at the 103rd Street station on the Upper West Side. (Before turnstiles, subway rides required a ticket, which was then chopped, or shredded, upon entry.)




Lost to history, maybe forever, is the answer to the question of whether Mr. Martin was any good as a subway worker. Some idea of his income can be gleaned from the fact that he regularly earned extra money in these years by appearing in New York stage productions, often playing bugle calls between acts or telling war stories.
Did he relish playing a bit part in the birth of modern New York? If so, he apparently did not care to relish it for long. As his small fame began to grow, he readily traded in his subway job for a better one at the Brooklyn Navy Yard, where he spent the rest of his working days.


John Martin's sturdy luck finally ran out one December on a Brooklyn street: he was run down by a beer truck and succumbed a few days later to his injuries, finally joining, as one sign at the Cypress Hills cemetery eloquently puts it, ''the bivouac of the dead.''


''It's a pretty colorful story, isn't it?'' said Robert W. Tilley, an amateur historian. ''Here he is riding across the Old West. And then there he is, down in the subway.''



Let a message on John Martin's grave