THE CUSTER MOUSTACHE!
source: Edinburgh Evening News, Scotland, October 24, 2008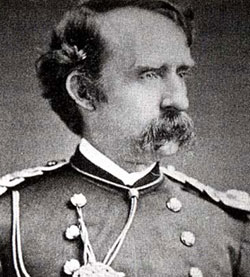 A police officer in Ohio was suspended for three days without pay in a row over whether he had trimmed his General Custer-style moustache to regulation length.

The facial hair of Ron Dicus was the subject of a three-hour hearing before the Sylvania Township Board of Trustees.

Police chief Robert Metzger described the moustache as extending below the mouth in violation of department policy.
Officer Dicus said he will take the dispute to arbitration.