Today's American Indians want to stop celebrating Colombus Day. Instead of remembering the discovery of America, they want a "Burn your flag" day when everyone could hate the country, distort its history and defame historical figures.
WAKAN TANKA'S JIHAD
AGAINST AMERICA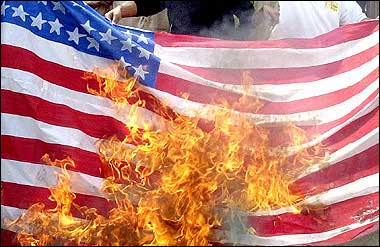 Let's whitewash history and destroy America in an atmosphere of peace and understanding, folks! So muuuuch fun!


See you soon at the "Peace and Reconciliation" (aka Indian) Monument at Little Bighorn battlefield. Do not forget to bring your US flag.

The National Park Service will provide the necessary fuel to burn the flag.

BAD
GOOD